Global Café
Global Café is a great resource and opportunity for students to connect with graduate student mentors to acquire the tools and resources necessary for conducting independent research, applying for grants or fellowships, writing an honors thesis, applying to graduate school, and more. In addition, the Global Café Event Series invites unique, diverse speakers each quarter during the academic year. The small, workshop style talks are a perfect opportunity to connect with alumni, graduate students, and international scholars.
Students of every level are welcome, and refreshments and light snacks are always provided. The Global Café is located at 2010 Sheridan Road, room 201 (International Studies Program).
The Global Café is an ideal resource for all types of students including those who are:
planning on studying abroad and are interested in carrying out international projects,
who have come back from abroad and want to start their own projects,
who are interested in applying for research grants or other funds
who are interested in conducting an Honors thesis,
who are interested in applying to graduate school, or
who are in the process of writing an independent research paper for a class
We encourage all students to stop by – whether it is to meet with a Global Café mentor or attend one of the many interesting talks throughout the year!
Global Café Mentors 2022-2023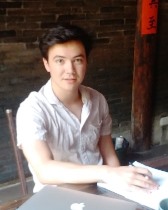 Matthew Wong Foreman, History
Matthew Wong Foreman specializes in the intellectual and social history of modern China. His research to date focuses on the coevolution of scientism and Chinese nationalism in twentieth-century China. In particular, his research analyzes the social history of "mixed-blood" (混血) communities in China against the backdrop of intellectual and political change. He holds a BA from the University of Hong Kong and an MSt from the University of Oxford. He is currently a Research Fellow at The Dui Hua Foundation, and has previously worked on research projects with the World Wide Fund for Nature Hong Kong (WWF HK) and Students and Scholars Against Corporate Misbehaviour (SACOM).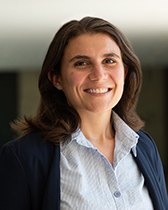 Pilar Manzi, Political Science

 Pilar is originally from Uruguay and has lived in several Latin American countries throughout her life. Now a PhD Candidate in the Political Science Department, she is researching the politics of inequality with a particular focus on preferences for redistribution and the political dynamics behind social policies.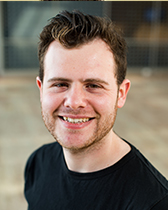 Christopher Montague, African American Studies
 Christopher Montague is a PhD student in Northwestern's Department of African American Studies. His work attempts to historicize black political thought and praxis in a global, diasporic framework, utilizing theoretical paradigms from decolonial and postcolonial studies. Chris grew up in Oxfordshire in the United Kingdom and gained his Bachelor of Arts in History from the University of Exeter. In his spare time he likes to watch football, discuss politics, and listen to music.
Back to top