Ambassador in Residence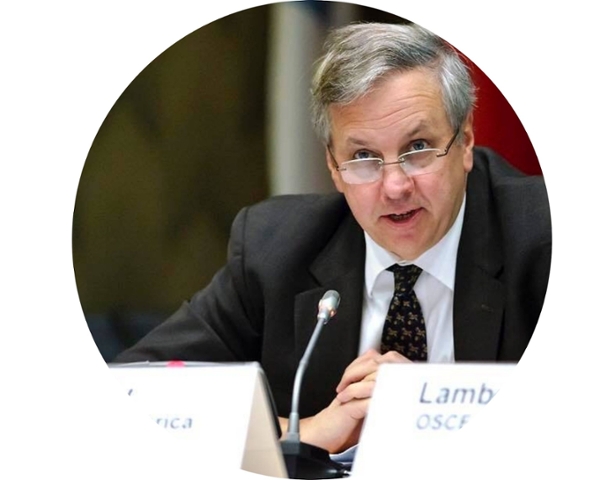 Ambassador Ian Kelly joins the International Studies Program for a three-year term, from 2021-2024. He previously served a three-year term with the Program from 2018-2021.
Amb. Ian Kelly is Ambassador (ret.) in Residence at Northwestern University in Evanston, Illinois. He is a retired senior foreign service officer who last served as the United States Ambassador to Georgia, from 2015 to 2018. He previously served as the U.S. Ambassador to the Organization for Security and Cooperation in Europe (OSCE) from 2010 to 2013. Prior to his ambassadorships, Kelly held a variety of high-level roles at the U.S. State Department, including serving as the Department spokesman under Secretary Hillary Clinton and as Director of the Office of Russian Affairs.  Before joining the State Department, he earned a PhD in Slavic Languages and Literatures from Columbia University.
Ambassador Kelly will teach the following courses for the 2021-2022 Academic Year
Fall 2021 | Intl St 30: Special Topics in IS - Controlling the Russian Narrative, Stalin to Putin
Spring 2022 | Intl St 390: Special Topics in IS- Fall of the USSR and the Rise of Russia

Spring 2022 | Intl St 290: Intro to International Development
Back to top