Advising
International Studies joins together students and courses from across the University; therefore a strong system of advising has been created to guide students through the program. The adviser is an invaluable resource of experience and ideas.
 
Advising is an essential part of our program. The adviser helps establish a course of study for each adjunct major, explores options, and reviews the progress of each student. Your adviser will help with study abroad applications, fellowships opportunities, the honors program, and your petition to graduate. If you are interested in international studies you should set up an advising appointment to determine your course plan early in your undergraduate career to help with thematic course planning.
 
Students may set up an appointment with: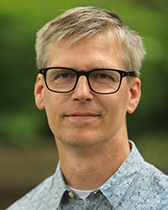 Ian Hurd, Director, International Studies Program
Associate Professor, Department of Political Science
By appointment- Mondays 1:00-3:00 email ianhurd@northwestern.edu



Bianca R. Jimenez, Senior Associate Director, International and Area Studies
Spring Quarter 2021  - click the link below to schedule a virtual appointment in Bookings
Ready to declare the major or minor?
Email our office at: international-studies@northwestern.edu or click below for an advising appointment
Schedule an advising Appointment
 Microsoft Bookings Quick Guide for Students
Back to top